Herd.fm shares music on the go
The location-based digital music app, created by Secret Location, is on the lookout for sponsors as it gears up to head to SXSW.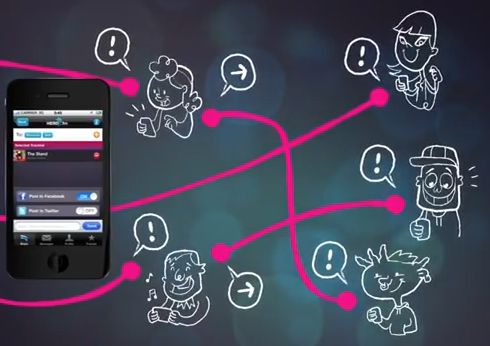 Herd.fm is a new app from Secret Location, which takes aspects of the shareable mix tapes of the not-so-distant past and evolves them for the digital age.
The app, which is available on iOS (iPhone, iPad and iTouch) customizes a playlist for each user based on the latest song they shared on Facebook, the last tune played in iTunes and the three most popular songs of all time in the user's iTunes. It then populates a list of five to be shared with others, James Milward, founder and executive producer, Secret Location tells MiC.
There is a customization option for the playlists before sharing though, says Milward, because Herd.fm creators recognize that your most played song might also be a guilty pleasure that you aren't so keen on sharing.
Playlists can be shared through the app, email or SMS, says Milward. The app incorporates a share reward system, so each time a user forwards a playlist they are rewarded with a new tune which fits with the songs that were shared. The new song is also guaranteed to not already be in the user's library thanks to an algorithm which searches tracks on their device.
Users can track the path their playlists take around the world through the "Trak Journey" location-based function of the app, which shows each place a user's playlist is shared as it happens, says Milward.
Sponsorship and advertising opportunities are open for the app, says Milward, adding that he thinks the location-based feature is of particular interest to brands looking to reach consumers on the go. Milward adds he, and his Secret Location team will be pitching brands on the app at the upcoming SXSW Festival in Austin in March.
"If a user shares music and is close to a Starbucks, then Starbucks could give you something for participating and draw you to the location," he says. "We are pitching large-scale brand integration, so it is less about short-term campaigns and more about long-term partners. We want to make sure it helps the users do what they want to do as well as keep the integrity of the app intact. That is why we are looking to create a location-based rewards structure because we think that will give people the incentive to share."
Milward says Herd.fm has had thousands of downloads since its launch in mid-January, and is on track to be on one million devices by the end of the year. It also has a good user adoption rate, says Milward, with over 50% of people who have downloaded the app using it regularly.