NextSportStar.com to launch live broadcast
The social media site, which recently signed with Olive Media to rep its ads, will launch an interactive show this April.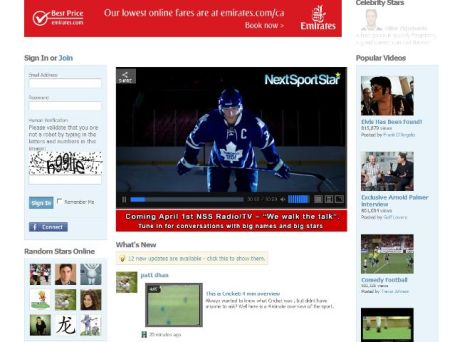 NextSportStar.com has announced it is launching a live broadcast show this April, featuring a host interacting with users through texting and phone calls.
The site, which recently signed on with Olive Media to represent its advertising, is aimed at college graduates under the age of 35, according to Mike Cecere, marketing manager, NextSportStar.com.
He says the site, which has over two million registered users, differentiates itself from other social sites on the web with the ability for users to post messages on the home dashboard, allowing everyone to access the sport-related content. Users can choose to opt out of receiving messages from all users and, instead, only access content from their fan following.
Cecere tells MiC that there are ad units available, which include standard leader banners, skyscrapers, medium big box as well as video ads. Brands in the auto, banking, travel and sports categories typically place ads on the site.