The Exchange Lab names global head of operations
Former director at WPP, Veerle De Lombaerde, has joined the RTB company.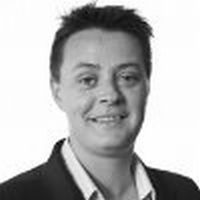 The Exchange Lab, a company that specializes in real time bidding (RTB) and automated trading, has named Veerle De Lombaerde as its global head of operations.
The former director of Xaxis UK (the WPP Group's audience buying platform) brings 12 years of online marketing experience in agency, technology and network positions, according to a release from The Exchange Lab.
"De Lombaerde's understanding and knowledge of the RTB ecosystem will help to fuel The Exchange Lab's forward-thinking approach," says James Aitken, managing director of North American operations, The Exchange Lab, in a release. Her responsibilities in the new role include outlining scalable operations for ongoing expansion and increasing the RTB shop's product mix.