Virgin Radio opens the door to crowdcasting
The Astral Radio-owned station will soon allow listeners to choose which songs they want to hear during evening programming.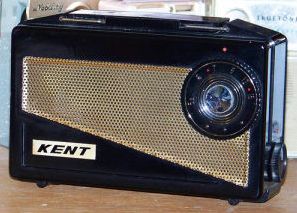 Orbyt Media (a content syndication group and division of Astral) has announced that it will be launching a "crowdcast" show format on Virgin Radio stations in Toronto, Montreal, Vancouver, Edmonton and Calgary this April.
Rob Farina, executive VP content, Astral Radio, tells MiC that the software, provided by US-based Listener Driven Radio, will allow listeners to pick and choose which songs they want Virgin stations to air during the Monday to Friday evening shows.
Eventually, once the hosts and listeners become used to how the show format works, the shows will become a weekend regular, says Farina. He added that the shows will either air during a two- or four-hour programming block, depending on the market.
To choose which songs listeners would like to hear during the timeslot, they will be invited to visit the Virgin Radio website, either via desktop, mobile or tablet, where they can vote on the songs listed.
Farina says that while consumers are still using linear content, they are also gravitating toward on-demand and customized content, which is why the media company decided to implement the service.
"Our focus, at this stage, will be on our pop and top 40 radio stations," he adds. "It's those consumers that are really passionate about music. [And] the ability to vote for songs off the air is a huge added benefit and plays into their passion to be the curator for music trends going on right now."
There is no set package for advertisers, but there will be opportunities for them to build a campaign on air and on the digital platforms, says Farina.
"The possibilities [for advertising] are endless. As we move further into digital media, rather than delivering a campaign in a box, we're moving more to building a campaign based on the advertiser's priority, which is a real shift from how we've sold historically," he says.