Canadian conventional TV ad revenue stays flat in 2011
Cuts in operating expenses resulted in a jump in profits of 1,300%, according to the CRTC.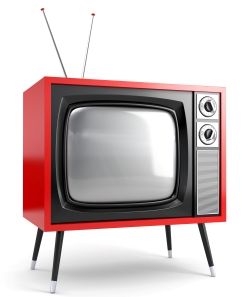 The CRTC has released statistical and financial information for Canadian conventional TV stations for the broadcast year ended Aug. 31, 2011.
Profits at Canada's conventional TV stations rose 1,300% in 2011, from $11.5 million in 2010 to $160.6 million in 2011. This huge jump is due to broadcasters cutting 7.2% from their operating budgets, a decrease from $2.05 billion in 2010 to $1.9 billion in 2011.
National advertising revenues remained unchanged for the year, at $1.5 billion. Revenues from the sale of local advertising grew by 1.5% for the year, from $350.1 million in 2010 to $355.3 million in 2011.
Investing in the acquisition and production of Canadian programs dipped for the year, from $1.5 billion in 2010 to $1.4 billion in 2011. But, according to the release, when 2010 Vancouver Olympic programming is excluded from the mix, private broadcasters spent 4.2% more on Canadian productions in 2011. Because of this, expenditures went up from $540.2 million in 2010 to $562.9 million in 2011. Independent programmers were paid $153 million of this to acquire programming.
Spending on foreign programming also declined in 2011, dropping 5.8% from $773.9 million in 2010 to $729 million in 2011.
Spending on Canadian programming included $58.3 million for drama series, $71.6 million for general interest programming, $316.9 million for news programs, $15.5 million for long-form documentaries, $39.5 million for other information programs, $33 million for music and variety shows, $800,000 for sports programming and $22 million for game shows, according to the release.
The report also included information on the CBC's English and French-language conventional stations. The pubcaster reported advertising revenues of $369.6 million, up from $338.8 million in 2010, representing a 9.1% increase.