IAB Canada launches Western Regional Council
The new council will be led by Trevor Carr, CEO of Noise Digital, and will focus on increasing awareness of digital in western provinces.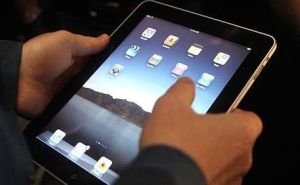 IAB Canada has announced the launch of a Western Regional Council, which will be led by new regional director Trevor Carr (CEO of Noise Digital), and will support IAB Canada members and the marketing community in British Columbia, Alberta and Saskatchewan.
The new council will focus on supporting the use of digital in campaigns implemented by western-based marketers and will do so through formal and informal educational and networking events as well as through research, case studies and white papers that show the application and benefits of display, video, search, social, mobile, gaming, data and analytics, according to a release.
"Western Canada has always been an important part of the total Canadian marketing and advertising ecosystem, but has reached an important inflection point in the digital arena in the last few years," says Paula Gignac, president, IAB Canada in the release. "The West is also the home to a host of both large and small and tremendously innovative agencies, plus digitally-savvy advertisers."