The Toronto Blue Jays are 'Ready'
The baseball team's VP marketing talks about its new campaign, and targeting young fans through social media.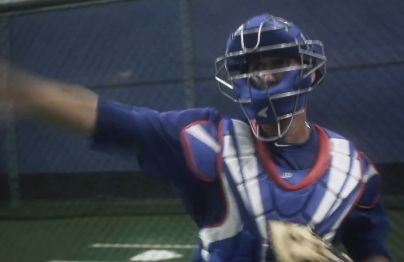 The Toronto Blue Jays are back for 2012 with a campaign that moves beyond the "Hustle and Heart" that marked the past two years, Anthony Partipilo, VP marketing and merchandising, Toronto Blue Jays, tells MiC.
"This year we wanted to turn the page on 'Hustle and Heart' because we know if we are going to win, contend and be in the post-season it is going to take more than that," he says. "It is going to be a game of inches and seconds."
The tagline for the 2012 campaign with media from OMD and creative done in-house with Project 10 Productions is "We're Ready…Are You?" and appears on TV with spots on Rogers Sportsnet, on radio like the Fan590, in print including t.o.night and 24 Hours, online and with OOH transit, digital board and wild posting executions.
The TV spots show Toronto Blue Jays players getting themselves ready for the season, "taking an inch off that fastball and a second off that swing," says Partipilo.
The target for the Toronto Blue Jays is fans aged 18 to 34, with the sweet spot being 24- to 34-year-olds, he says. The group skews about 65% male, but Partipilo adds in recent years there has been an upswing in couples and groups heading to the Rogers Centre to take in games.
In addition to the media buy, which continues throughout the season, Partipilo says having such a young team helps make the club relevant to its target demographic.
"We have a younger team, with many 21- to 23-year-old players who are very active on social media," he says. "Some of the players like J.P. Arencibia and Jose Bautista are very well known. That has not always been the case with the team in the past 10 years. We have a lot of fun with social media, through things like our Tweeting Tuesday games, and that is an area of promotion that has grown exponentially."