On the MiC: Niall McKinney
MiC talks with founder and CEO of digital training company The Knowledge Engineers ahead of the ICA digital marketing event in Toronto next week.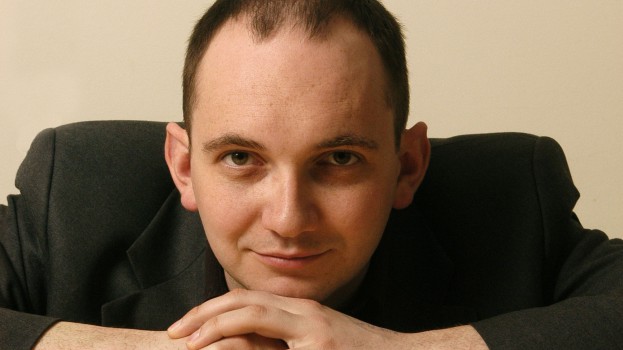 On May 2, the Institute of Communication's Agencies (ICA) will be host to the first of many information sessions this spring with Niall McKinney, CEO of digital training company The Knowledge Engineers, leading the discussion on "21st Century Integrated Marketing: How Agencies Overcome the Digital Divide."
McKinney's company is headquartered in New York and London with offices in Sao Paulo and Singapore, and provides agencies around the world with advice on how they can productively integrate digital into their marketing plans. MiC caught up with McKinney to get a sense of what he plans to talk about next week and how he feels the digital climate in Canada fares compared to the rest of the world.
MiC: Your presentation next week will include 10 key learnings that agencies can use to better plan and execute digital campaigns. Can you provide a tidbit on what you've found?
McKinney: Well, the subject is about how agencies are responding to the need to integrate digital into what they do. The first, and perhaps  most important one, is that senior management of the agency has to have a very clear vision as to what digital means to them and their business. Because if senior management doesn't offer a clear vision and they don't articulate it to their staff at a strategic and operational level, it's really hard for them to engage with digital. Unless you have some clarity from your leaders, it can just be confusing, and for some people, frightening.
Another issue is the complexity of the execution of digital projects. If you are a traditional marketer, then you're probably used to spending a lot of money on TV ads and market research, to make sure you're placing ads in the right places. And fundamentally, once you do your TV ad, it goes on-air and [you're done for the day]. But in the digital world, the beginning of the campaign is really only the start of the process in terms of what works, and what doesn't work, or resourcing a project for a much longer period of time because, for example, you're creating a Facebook page where you have to dedicate resources to what will happen on that page. Thinking about production and resourcing of campaigns, beyond what would happen with a traditional project, is a really key issue that a lot of agencies and clients haven't really gauged. It boils down to changing the way you structure and manage projects, because it's really quite different in the digital world.
MiC: So then, how can advertisers turn the drawback of complexity on its head and execute a winning digital campaign?
McKinney: I still find that a lot of agencies don't necessarily use all of the amazing digital insights out there, and so one of the reasons that their execution goes wrong is because they don't really understand the digital consumer well enough to be able to communicate with them. The level of planning that needs to go into digital activity is perhaps much greater than before. You need to think through not just how people are going to look at things, but how people are going to use them, and that's just a whole new level of detail. People use the [internet and social media], they don't just look at them. But, the whole methodology about traditional advertising is about creating something that people look at. Making sure that there is enough upfront thought and planning is very critical to executions.
MiC: From your knowledge on international markets, how does Canada compare with regards to digital marketing?
McKinney: Canada is on a digital growth path, which is pretty similar to the rest of the world. The absolute digital spend is significantly lower than in other places, so for example, the UK or Asia, which is one of the leading markets in terms of digital spend, the digital spend is pretty much bigger than TV. We're nowhere near [that] in Canada or in the States either. Growth is big though, consumer behaviour is changing very quickly, and there is still a lot of room to grow when you benchmark spending in Canada compared to other markets.