CMF launches digital media measurement tool
The framework will measure performance of convergent and experimental stream projects using defined metrics.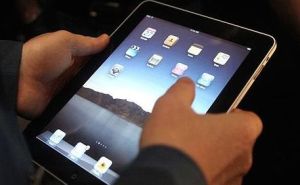 The Canada Media Fund has launched the Digital Media Performance Measurement Framework, a tool designed to measure the performance of digital media projects funded through the CMF's Convergent and Experimental streams.
The framework, which came out of industry consultations, includes a system for classifying CMF-funded digital media projects, and at its core, defined metrics and key performance indicators (KPI) to measure those projects, as a way to streamline data collected from various producers and content creators.
"This is a solid first step in establishing a unified approach to digital media performance measurement," said CMF president and CEO Valerie Creighton in a statement.
"By working with a national advisory committee composed of 32 industry stakeholders from digital production, producers' associations, broadcasters, and other funding bodies, the CMF was able to develop an effective and sustainable framework that will set a new standard of digital media reporting," Creighton added.
The framework consists of four key components: CMF Typologies (stream, genre, language); Delivery Methods (website, app, physical support, downloadable, streaming); Content Types (producers will be asked to identify a principal content type that drives the user experience, such as video, rich interactive media; game; eBook, social media); and Measurements and KPIs (specific reach metrics, specific consumption metrics).
Measurement will be primarily quantitative, using five standard metrics: unique individuals; new individuals; sessions; downloads, streams, video starts, user interactions, page views; and time spent.
Key performance indicators will be segmented into two major categories for reach and consumption, and calculated from the five standard metrics, and specific metrics of each content type.
KPIs related to reach will include percentage of total audience and percentage of new users.
KPIs related to consumption will measure audience engagement with each content type, by defining average content consumption per session; average time spent per session; goal completion rate; latency and recency.
And accounting for "other inputs," the CMF will other consider, for reporting purposes, insights  like audience feedback, social media buzz (including Facebook "Likes" and Tweets), awards, newsletter/RSS feed subscriptions and voting mechanisms.
The CMF said another objective of establishing the framework is to develop weighting factors that apply to digital media performance measurement, which would ultimately be used to calculate Performance Envelopes.
From Playback Daily