Accessible Media shows and tells
The non-profit broadcaster launches a specialty TV campaign to talk about its audio offerings to those who are blind or have poor vision.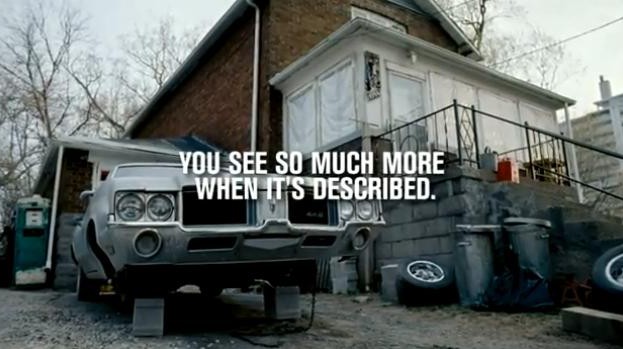 Accessible Media Inc. is using the power of descriptive storytelling in a specialty TV campaign that speaks to the blind and partially-sighted.
Crafted by TBWA\Toronto, the three campaign spots have been placed by the non-profit broadcaster, on channels including A&E, CNN, TLC, Fox News, CNBC, Spike and MSNBC to talk about its offerings.
Peter Burke, VP marketing and communications, AMI, tells MiC that the broadcaster chose to use a broad cross-section of specialty inventory for the campaign.
Accessible Media runs two services, AMI-TV and AMI-audio. The former provides video content layered with audio descriptions of the shows and movies being aired on the channel, and the latter (also on TV) provides audio updates of current news and feature articles from major Canadian newspapers and magazines.
"[The campaign] is helping people who are blind and partially-sighted to be aware of our services, and where they can access it," says Burke. "It's also promoting the value and importance of accessibility to the general public."
In the two spots promoting AMI-TV, Canadian icon Gordon Pinsent describes solemn and vacant footage of a diner and a house during the 30-second windows. The spot ends with the message, "You see so much when it's described. Especially if you're blind."
The commercial for AMI-audio casts an actual blind man and shows him entering a convenience store where he begins to recite a news report of an attempted robbery. It ends with the man turning on a TV in the store to have an announcer complete the story, illustrating the audio news service it offers on TV.