Bell Media listens in
The media co has unveiled audio fingerprinting, a new digital ad format which links ads on CTV with those on its mobile app.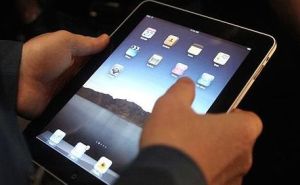 In addition to launching its new fall schedule, Bell Media also rolled out a new ad opportunity, called audio fingerprinting.
The new feature gives the mediaco's CTV app the ability to hear when the user is watching CTV on their TV and pops up messages on the mobile device to coincide with the ads appearing on TV.
"If you're on the CTV app, we'll have the audio fingerprint running in the background, and it will be listening in to the broadcast, and will give us lots of opportunities to incorporate unique customer experience and advertising experiences," Gary Anderson, head of Bell Media Digital, tells MiC.
The example Kevin Crull, president, Bell Media walked through at yesterday's upfront showed a user watching CTV on the TV while their partner was watching TSN on their tablet. When a commercial for Bell Fibe was rolling on TV, a box popped up on the tablet asking the user to say where they are located so they can see more details about Bell Fibe services in their area.
"Audio fingerprinting is a secondary platform for richer information and immediate response," said Crull at the upfront. "The brand awareness gets an immediate call to action and mode of response."