Olympic opening ceremony sponsor spots sold out
Adam Ashton, president of Canada's Olympic Broadcast Media Consortium tells MiC other ad opps are available.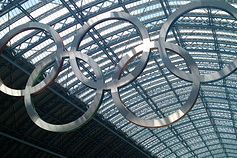 Canada's Olympic Broadcast Media Consortium has unveiled its planned 5,500 hours of coverage for the 17 days of the London 2012 Summer Olympic Games, and Adam Ashton, president, Canada's Olympic Broadcast Media Consortium, tells MiC that sponsorship opps are still open for brands to activate during the games.
Ashton says CTV's live coverage of the opening ceremony is sold out, and other tactical elements such as closed captioning are getting there, with over 75 advertisers confirmed to participate in the Games so far.
"We are tracking very strong going into this games versus Vancouver," says Ashton. "There are still opportunities available for brands to activate and certainly participate at any level. People think that they have to be a sponsor on the official level but that is not the case."
Ashton says one of the key areas of growth for the Consortium over the last Games is in digital and social media, because things like tablets and Twitter were not as omnipresent in 2010 as they are now.
"Things like tablets were just on the cusp going into Vancouver and now they are everywhere," he says. "It is about being able to extend the conversation for the client. We have been very cognisant about trying to intersect consumers on the go, being able to offer the content across all the platforms."