Tonight ups its game for male audiences
The commuter daily is looking to Toromagazine.com to fill a hole, providing more content for the men who read its news.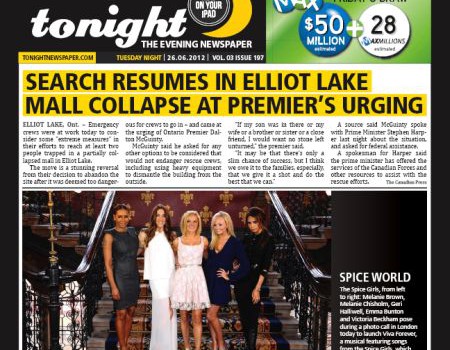 Toronto evening commuter paper tonight (formerly t.o.night) is adding to its roster of content partners by including pieces from Toromagazine.com at least once a week. The independent paper also partners with the Financial Post and Sportsnet.
The addition of new male-focused content is no coincidence. The newspaper is head-strong in delivering more male-oriented content after commentary from readers in its audit study suggested it needed to be more mindful of how it was catering to 47% of its audience.
"Men [in the study] thought there needed to be a bit more content for them," John Cameron, publisher, tonight, tells MiC. "We already had extensive fashion, entertainment and recipes that were going over well with our female demographic. But the feedback showed that men were looking for more and we thought we would up our game."
Toromagazine.com is a web-only magazine, with pop-culture content that speaks to men on topics of events, fashion, advice and relationships (which Cameron believes will be a draw for both genders).
"We thought that Toro's appeal to the young, urban demographic fit our readership nicely and their weekly contribution would help supplement our existing content," he adds.