Powerade tests Canadian water for Olympic campaign
The brand's worldwide campaign features a Canuck athlete and rolls out an app that informs users when to hydrate.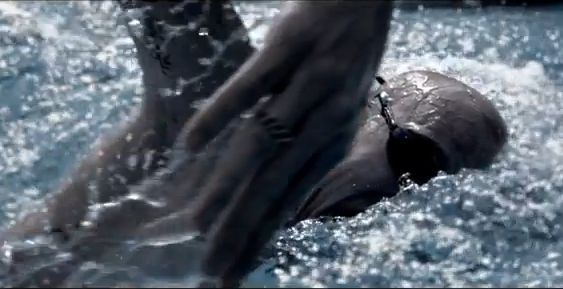 Canada has been chosen as one of the four countries Powerade represented in its first-ever global brand campaign for this year's Olympic Games. The Coca-Cola brand uses Canadian freestyle swimmer Brent Hayden in a TV spot, along with three athletes from Great Britain, Australia and the U.S.
Creative changes were made by Wieden+Kennedy Amsterdam to fit Canadian market placements (by media agency UM), adapting everything from the voiceover to additional prominent images of Hayden and creating a French version, Jason Travis, assistant integrated marketing communications manager, Powerade, Coca-Cola, tells MiC.
The campaign, "Power Through," will air in 35 markets around the world and includes advertising in cinemas, print publications, outdoor, on TV as well as online in an effort to catch the attention and intrigue of those aged 12 to 24, he says. Travis adds that the strategy is to ensure messaging is "reinforced across all platforms" and to "build awareness for the brand as it relates to sports and training. And there is no better example of determination and dedication to sport than the Olympic Games."
"The Powerade campaign focuses on the athletes' toughest moments in the sporting journey and how they persevere through those moments, telling the complete athlete journey from struggle to triumph," he says of the creative which uses words taken from a speech made by U.K. coach, Toni Minichiello.
When on site in London, the brand plans to refresh both athletes and consumers with its drinks as well as set up a Powerade Hydration Center where an emphasis will be on athlete performance, providing training tips and a customized Powerade sports bottle to stay hydrated.
The brand has also rolled out a Powerade Hydration Coach app globally, which was previously launched in the U.K. and brought back for the Olympics after a very successful first run, says Travis. The app is used to creates a personal profile where a Hydration Score is calculated informing the user how much liquid is required to hydrate.