Pay, specialty TV operating revenues up in 2011: Statistics Canada
Versus 2010, the segment sees ad revenue growth of 10.9% compared to conventional TV's 1.7%.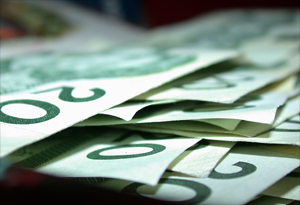 Television broadcasting sector operating revenues were up 5.4% in 2011 compared to 2010, according to Statistics Canada, with ad revenues for pay and specialty TV showing the most growth in the sector – up 10.9% – in the period compared to private, public and non-commercial (up 1.7%).
The number crunchers released annual figures for the television broadcasting sector in 2011 late last week, noting that operating revenues reached $7.5 billion in 2011.
Pay and specialty TV revenues continued on an upward rise, with a 7.9% increase year over year to a total of $3.7 billion.
Profits before interest and taxes for pay and specialty TV hit $930.5 million, with a profit margin of 24.9%. That was down slightly from 2010′s 25.3%.
Subscription revenues also contributed to growth of pay and specialty TV last year, with subscription levels up 7.0%; they accounted for 64.4% of operating revenues.
And the private conventional TV sector's revenues increased 0.3% to $2.2 billion last year, while the public and non-commercial TV sector's revenues rose 7.1% to $1.6 billion.
According to Statistics Canada, conventional television has been losing TV advertising ground over the last several years, noting that conventional television captured 65.5% of the TV advertising market in 2011, compared with 72.9% five years earlier.
The regulator said that ad market share for public and non-commercial TV have been relatively stable over the last few years, though private conventional TV ad market share has fallen from 62.2% to 54.8% over five years.
In 2011, television advertising revenue shares were $3.6 billion, according to the agency.
From Playback Daily