GroupM reduces global ad spend forecast
The company has revised its numbers based on factors including a loss of economic momentum.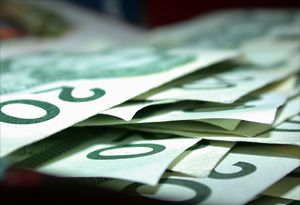 Uncertain economic conditions in the US and Europe have led GroupM, parent company to WPP, which owns and operates agencies including Maxus, MEC, MediaCom, and Mindshare, to adjust its global ad spend forecast downwards in its latest "This Year, Next Year" biannual worldwide report.
The report has downgraded its global ad spend forecast to 5.1% from 6.3% forecast late last year. It also predicts global ad spending will increase 5.3% in 2013 compared with 2012.
The ad spend prediction from GroupM sits slightly above that from ZenithOptimedia, which adjusted its global ad spend forecast to 4.3% for 2012 last month.
Digital media investment is predicted to be stronger than expected in 2012, increasing 18% over 2011 numbers, higher than the 16% jump predicted in the last GroupM report.
As for the Canadian market, GroupM predicts that there will be 3.9% growth over last year in 2012, up from 0.3% growth in 2011 versus 2010. It also predicts growth of 3.2% for 2013 over 2012.