Torstar ceases printing of The Onion
The last issue of the Toronto edition of the parody news pub will hit the streets July 26.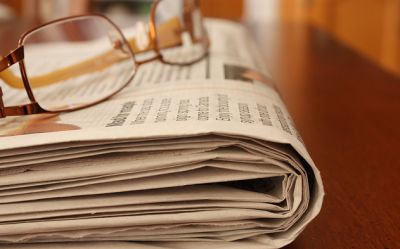 Bob Hepburn, director of communications, Toronto Star, has confirmed that Torstar will be ceasing publication of the Toronto edition of parody news publication The Onion as a result of falling advertising revenue.
The weekly paper launched the Toronto edition last fall and had a circulation of 50,000 in the city, says Hepburn. The Toronto edition was the first expansion outside of the US for The Onion brand, and was launched by Torstar as part of the organization's ongoing efforts to reach a younger audience, John Cruickshank, president and publisher of the Toronto Star and president of Star Media Group, told MiC.
"The Onion typically reaches a very good demographic of smart young people, university age or older who are in household formation age or slightly before that, and are making decisions about relationships they are going to have with important brands," he said at the time of the launch. "It creates a new opportunity for advertisers. We are very confident in our penetration and long-term popularity with the older, more mature market. We want to make sure we are complementing those readers with a younger readership."
The Toronto edition of The Onion did not have any full-time staff with Torstar, says Hepburn. However, he confirms that The Onion's online home The A.V. Club Toronto will also be closing down, with the editor of that site losing his job in the move.