Blue Mountain takes a swing at TV and digital
The Ontario resort is going through some changes, adding a new brand platform and pushing it out during the summer instead of the usual winter period.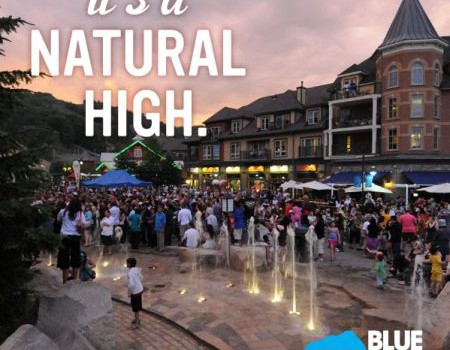 Blue Mountain is asking adventurists to desist from visiting exclusively during its peak winter period, encouraging them to give its summer offerings a go in its first-ever TV spot.
The resort is confident in its brand strength within the ski community, however awareness isn't a guarantee during the warmer season, Paul Pinchbeck, director of marketing, Blue Mountain, tells MiC.
"Blue Mountain has been, like many other tourism destinations, firmly anchored in print and radio as a broadcast medium," he says of its shift to TV and also digital, which will see a facet of gamification later this month. The commercial has seen placement on Citytv and OMNI by Toronto-based VMC Media, while the creative and new platform "It's a natural high" was developed by Rain 43.
A portion of the spend has gone toward traditional online ads which are in market now, but the digital centrepiece will be an interactive ad across Torstar properties, launching in a couple weeks, for its new Timber Challenge obstacle course in trees, says Pinchbeck.  The advertising will run on tablet apps and have gaming elements where people can attempt to cross obstructions and be rewarded with points for each success, he adds.
"So much of tourism marketing seems to be anchored in quiet lakes and Muskoka chairs," adds Pinchbeck of the contrast of highlighting exploration such as zip-lining through canopy trees and forest-enclosed rollercoasters.  "We're a place that's action-oriented and vibrant and has community."