CBC wins broadcast rights for 2014 and 2016 Olympic Games
The pubcaster wins the Olympics following two failed joint bids with Bell Media earlier this year.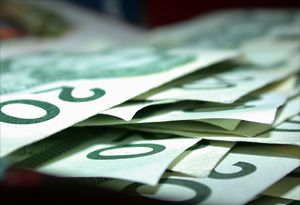 CBC/Radio-Canada announced it has won broadcast rights for the Sochi 2014 Olympic Winter Games and the Rio 2016 Olympic Summer Games.
"This is excellent news for Canadians across the country who will once again experience the Olympic tradition with their public broadcaster," CBC president Hubert Lacroix said in a statement Wednesday.
"We've promised Canadians signature events on all our platforms that create opportunities to connect with each other and the country," he added.
And IOC President Jacques Rogge in his own statement said, "Canada is a sports loving nation and Canadians are big fans of the Olympic Games. CBC/Radio-Canada has a wealth of experience in broadcasting sports and the Olympic Games and we are pleased that we will once again be joining forces with them in the future."
This announcement comes following two failed bids the pubcaster and Bell Media made earlier this year.
"We presented not one, but two fiscally responsible bids that are reflective of the Canadian marketplace. Unfortunately, we were not able to reach agreement on terms with the IOC," said CTV programming and sports president Phil King, in a statement at the time. Bell Media at the time said it would not pursue further bids, while the CBC hinted that it hadn't given up yet.
The last time the CBC broadcast the Olympics was 2008 at the Summer Games in Beijing. The Vancouver 2010 Olympic Winter Games and this month's London 2012 Summer Games were broadcast by Canada's Olympic Broadcast Consortium, which is made up of Bell Media and Rogers Media. Last September, Rogers Media announced it would not pursue additional Olympic bids with the Consortium after the London Games.