More than five million viewers took in live Closing Ceremony on CTV
The Olympic finale led into a preview of Anger Management, which brought in nearly three million viewers on the Bell Media channel.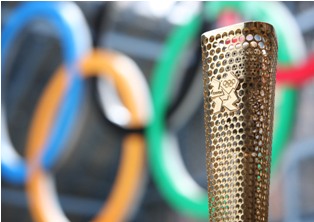 Was it the promise of a Spice Girls reunion that had Canadians tuning in by the millions? Whatever the case, 5.1 million viewers took in the London 2012 Olympic Games Closing Ceremony on Sunday at 4 p.m. on CTV, according to BBM Canada numbers provided by the Canadian Olympic Consortium.
Overall, an average of 7.5 million Canadians tuned into the Closing Ceremony across the Consortium channels, according to its numbers. That is up from the 6.4 million viewers who took in the Opening Ceremony earlier this month.
CTV used the Closing Ceremony audience potential to give a sneak peak of its new Charlie Sheen starring-comedy, Anger Management, immediately following the ending of the Games. Some 2.9 million Canadians watched the preview of the pilot episode, according to BBM numbers provided by CTV. This makes Sheen's new show the number one Canadian August audience on record for a series, according to CTV. The show settles into its fall timeslot on Tuesdays at 9 p.m. beginning on Sept. 11.
Overall, here are the top five ratings-grabbers from the London 2012 Olympic Games:
1.    Athletics: Men's 100m Final on TSN, V and RDS on Sunday, Aug. 5: 6.2 million viewers
2.    Women's Soccer Semi-Final: Canada vs. US on TSN, CTV and V on Monday, Aug. 6: 3.8 million viewers
3.    Athletics: Men's 1500m Semi-Final on CTV and V on Sunday, Aug. 5: 3.1 million viewers
4.    Swimming: Women's 50m Freestyle Final on CTV and RDS on Saturday, Aug. 4: 3 million viewers
5.    Athletics: Women's 400m Hurdles (Round 1) on CTV and V on Sunday, Aug. 5: 3 million viewers