Zoom Media adds OCAD to its portfolio
The university will add 50 boards in campus washrooms before the start of the fall semester as part of the new representation deal.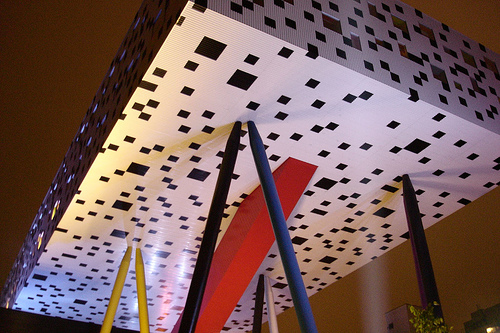 Already working with three different Toronto campuses (including University of Toronto, Ryerson and York), outdoor advertising provider Zoom Media is adding a fourth after signing a deal with OCAD University.
According to Zoom Media, the company has been in talks with OCAD for almost eight years, with the school recently agreeing to add 50 boards in the its washrooms. The three-year deal with Zoom Media marks the first time the school has worked with an OOH vendor.
"Not only does it bring in a much-needed stream of revenue to help us support our students, but the Zoom frames provide us with a very effective means of getting our own messages across," said Deanne Fisher, associate VP, students, OCAD University in a release.
Fiona Donoghue-Paylor, general manager, operations and services director, Zoom Media, tells MiC the partnership adds to the media company's inventory of 8,000 billboards in 360 campus locations across the country. She says the new inventory at OCAD is available to clients for the back-to-school period.
The classic boards will be up at the start of the fall semester and will feature brands in the entertainment, travel, cosmetics, computers, photography and jewellery categories, to name a few. Donaghue-Paylor would not disclose the names of  the launch brands, but notes that there are still opportunities for advertisers.
Photo: Tom Purves, Flickr Creative Commons