UB Media interacts with touch-screens
The OOH media company is now representing advertising sales for the Touchtunes Interactive Network in resto-bars across Canada.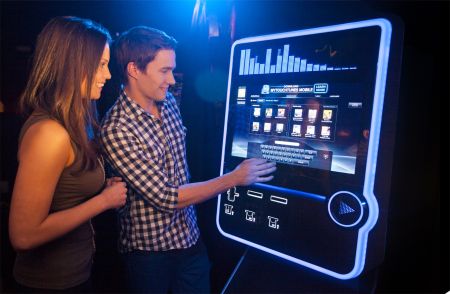 Earlier this month, UB Media announced its acquisition of OOH company KB Media. And now, in a second strategic move to increase its presence in Canada's resto-bars, the advertising operator has partnered with Touchtunes Interactive Networks and will be in charge of sales of its touch-screen enabled digital media players.
The Touchtunes network of over 2,000 "digital jukeboxes" allows Canadian resto-bar diners to engage with brands by playing in-screen games, enter contests and surveys and access their social media accounts. The digital touch-screens also invite consumers to play music, and advertisers can further engage with users by inviting them to play a sponsored song or have their brand advertised around a specific artist or genre.
Ron Deschenes, director of business development, UB Media tells MiC that impression delivery on the screens is measured by Nielsen and verified by Doubleclick DART, adding that the screens are unique in their ability to allow advertisers to connect with fans through social media and allow them to share photos, music and other content on the spot.
"This platform is a great fit for any brand looking to connect with nightlife audiences in a measurable, interactive way," he says of the screen's target consumer that generally sits in the 18-to-34 age demo.
"Beer and spirit brands find it a natural fit in the bar room environment, but any brand that connects with nightlife, entertainment and music can find a fit with the platform," he adds. "We've also seen interest from automotive, telecommunication and media or entertainment brands, amongst other categories."
The partnership with Touchtunes Interactive Network provides UB Media with a presence in over 3,000 bars and restaurants across the country.