35 Million Directors for the CTC's ad campaign
The Canadian Tourism Commission is asking residents to submit video clips of their experiences of the country to be used in its latest effort.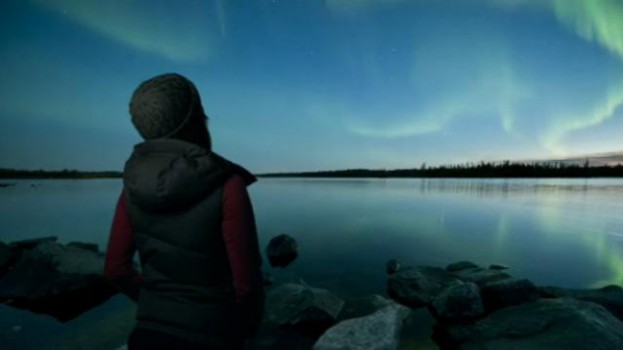 If a full-length movie can be made out of thousands of homemade YouTube clips, then a two-minute commercial using the same method should be a walk in the park. The Canadian Tourism Commission (CTC) is asking Canadians to contribute to one of its own by submitting video clips showing a first-hand experience of the country, which will then be used in its next tourism campaign.
The CTC initiative is dubbed the "35 Million Directors" project and began this week, ending Sept. 16 when all of the submissions will be sifted through and selected to create a montage of Canadian landscape, culture, food and activities. Greg Klassen, senior VP marketing strategy, CTC, tells MiC that the clips will be used in international tourism campaigns in the form of two-minute, 60-second, 30-second and a potential 15-second video spots. The creative will then go on to be used in digital media and, if the budget allows, on TV starting this November.
To promote the project, the CTC's in-house marketing team worked with CTV and TVA to feature chosen clips during each of the channel's morning shows, such as Canada AM. Clips that get the most votes from visitors to the site will be showcased during the breakfast shows. Klassen expects the contest to appeal to Canadians from all walks of life and notes that when the final video is built, it will be placed according to "travel motivators and social values" of travellers in international market.
Klassen calls the campaign (created by DDB in Vancouver) "an anthem to Canada" and believes that collecting and projecting Canada's unique perspectives in a compilation spot will draw interest from international travellers looking for connections to the places they visit, "and not necessarily the canned kind of tourism experiences that they might get from some markets," he says.
Despite the growing trend of user-generated content in campaigns, Klassen says that the CTC was one of the first to incorporate amateur footage into its marketing. And while the novelty of this has leveled off to a degree, the commission is banking on the content's authenticity to have a positive effect. "I've seen some [campaigns] where you can almost tell when they're not true user-generated but rather inspired by user-generated," he says. "Authenticity is a really hard thing to fake."
Cosmo Campbell, creative director, DDB Canada, adds that the campaign is different from previous ones by the commission that use real traveller content: "In this campaign, instead of just using individuals' clips or images in isolation, as we've done in the past, here we're going to be compiling all of the best content together to create one piece that represents Canada as seen through the eyes of Canadians."