Bell and Rogers complete purchase of MLSE
ZO's Sunni Boot and Mediabrands' Inese Korbs share thoughts on what the new ownership will mean for the sports media landscape in Canada.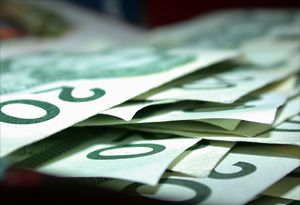 Yesterday, BCE and Rogers Communications announced that the companies' deal to purchase Maple Leaf Sports and Entertainment has finalized, according to releases from all parties involved.
The deal, which includes the Toronto Raptors, Toronto Maple Leafs, Toronto Rock and Toronto FC, has been cleared by all the required sports leagues. This step was the last hurdle in completing the $1.32-billion purchase of the majority stake in MLSE by the two telcos from the Ontario Teachers' Pension Plan.
Kilmer Sports Inc. (KSI), which is owned by MLSE chairman Larry Tanenbaum, has increased its 20.5% ownership stake in MLSE to 25% as part of the transaction.
Sunni Boot, CEO, ZenithOptimedia Canada, tells MiC that while media buyers are always concerned about price increases with these kinds of deals she believes the partnership will result in strong content for the MLSE brand.
"These are two very strong organizations that have jointly managed content with success for the Olympics," she says. "This acquisition will have the benefit of showcasing MLSE content across more platforms, which means greater opportunities  for consumers and advertisers."
Inese Korbs, senior VP, investment director, Mediabrands says that like with all consolidations, this one will make negotiations in the media market more complex.
"Agency intelligence, clout and manoeuvrability will be an even more critical factor," she says. "Hopefully the mandate to invest in new Canadian sports productions will create new opportunities for advertisers and media buyers."
Korbs adds that, optimistically, this deal will create more content for the sports teams across various platforms.
"An interesting sport will be watching the ongoing collaboration of  two fierce media rivals," she says.
Last week, the CRTC announced that it had approved the transfer of the channels owned by MLSE to Rogers Communications and Bell Media, which include the Toronto Maple Leafs Network, Toronto Raptors Network and Gol TV (Canada). In May of this year the Competition Bureau released a statement saying it has no intention to challenge the deal.