Walmart checks off its school shopping list
The retailer has been promoting its back-to-school offerings with a campaign that features different product categories in two-week intervals.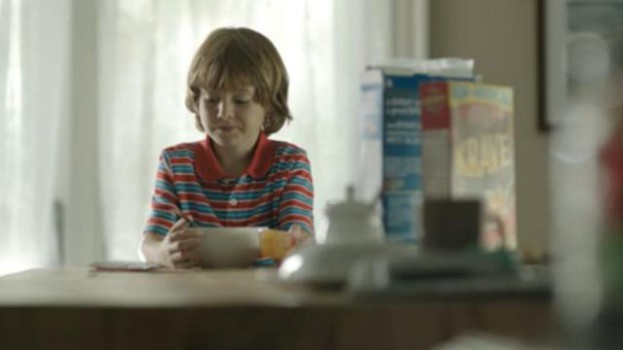 Walmart is going through a growth period, having just celebrated the first of 39 ribbon-cutting ceremonies for its converted Zellers stores. It's at an opportune time for the retailer, as it pushes out the final component of its back-to-school campaign before the mad rush in September.
Canadians watching primetime television since the start of the Olympics have been exposed to four different commercials that communicate Walmart's brand message as well as three separate offerings: stationary, apparel and groceries. The JWT-created ads were placed by Mindshare on 60% conventional, and 40% specialty channels in Canada to reach women age 18 to 35, Toni Fanson, director of media, Walmart Canada, tells MiC.
The first spot carried a branding message and set the retailer up for the shopping season by featuring a young girl's first day of school with the message of Walmart having the right supplies to give her the confidence she needs.
Just as mom checks off items on her shopping list for back-to-school supplies, Walmart has done the same with its campaign. The last three humourous spots each ran two weeks apart and showed a different product at affordable price points, says Fanson. For example, the third spot "Kevin" depicts a scene of a girl coming home from school in a huff needing new school supplies since hers are scrawled with the name "Kevin," who just broke her heart. The fourth spot "Decisions," which launched last Friday, features lunch supplies as the last item on their list with a boy contemplating on which snack to take to school.
"Because we do consistent ad tracking we've found, within the creative on TV, a real sweet spot in how we show moms that we understand her life," she says. "They respond to the ad when there is a touch of humour on these real-life experiences."
"We're very close to how mom thinks about back-to-school, and that rhythm of her shopping and crossing off the list," she notes, adding that the brand also decided to integrate additional touch-points for this year's campaign.
Not relying solely on TV, the brand is also doing search and online marketing to build traffic for its e-commerce offerings. This was done more to target the secondary audience of university and college students going away from home for the first time and researching online for new furnishings, she adds.