Consumer confidence improves: study
Optimism is in the air with research co TNS reporting a 3.6 point jump in the index that measures how people feel about their finances and the Canadian economy.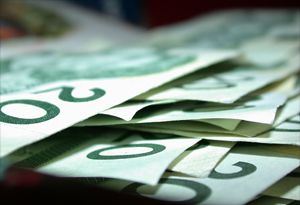 The last time we checked, consumers were feeling rather lackluster about their finances and the fate of Canada's economy. It could be the promise of a fresh start as a new season rolls in, but people are feeling more positive this month, shown by a 3.6 point jump in the Canadian Consumer Confidence survey released by Taylor Nelson Sofres (TNS) yesterday.
Last month the index was sitting at 95 points and presently it's cited to be at a high of 98.6. This leap in confidence follows an unstable year of up-and-down sentiments recorded by the research company.
"Good news from Europe, a jump in the stock market and that sense of optimism that comes with sending our kids back for another school year have all combined to improve Canadians' outlook on the economy," Norman Baillie-David, senior VP, TNS Canada, pointed to the potential reasons behind the jump in a press release.
Not since Nov. 2008 has the Present Situation Index been as high as it is today. The report states that the index, which measures how people feel about the economy right now, has catapulted a full six points from 94 to 100.8 since last month.
There is also good news when it comes to how consumers feel about spending their money, with TNS recording a 1.3 point increase (from 92.6 to 93.9) in the Buy Index, the highest it's been since May of this year. This index measures the extent to which a consumer feels that now is a good time to purchase big items like a car or a major household appliance, according to the report.
Future consumer outlook on how the economy will fare over the next six months also looks promising, with the Expectations Index up 1.4 points from last month.