Hollywood Suite rebrands two
The set of channels is introducing AXN Movies and Sony Movie Channel to its lineup.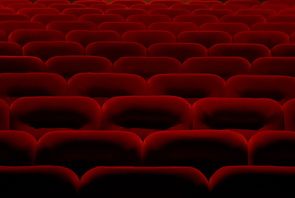 Hollywood Suite is nearing its first year in operation and recently announced it is rebranding two of its channels, Hollywood Storm and Hollywood Festival to AXN Movies and the Sony Movie Channel.
The reason? Pretty simple, David Kines, president at Hollywood Suite, tells MiC. Hollywood Suite got  the green light to use the brand names, which are more recognizable than the unbranded ones. He adds that Hollywood Suite was playing with content from Sony before, but has more now due to the branding deals.
Kines says the target demo for the channels is HD TV-owning movies lovers, typically aged 35 and older. He says though movies on the channel run commercial free, there are ad opportunities for brands to run longer-form spots between the movies.
"We are interested in people who have more conceptual messages," he says. "It is a good place to put a two- or three-minute message. We are aggressively seeking that kind of content, keeping in the philosophy of the channel. We are interested in entertaining the audience as much with the commercial as with the movies."