Digital Journal develops a social media offering
The digital media company has launched /newsrooms, a division that helps brands to manage their content on social channels.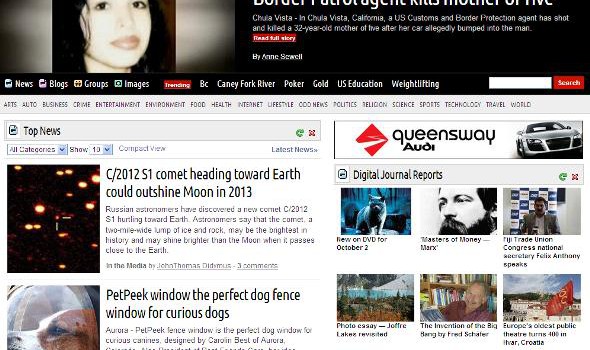 Digital Journal has grown from being a local online magazine based in Toronto, to a global digital media company with a network of contributors in 200 countries. And this week the media company announced it will further that growth with the launch of a division called /newsrooms, providing brands with social media content and coverage to deepen audience engagement.
Taking the lead on the new division, Sabaa Quao, who was most recently at The Hive as its VP of strategy and emerging platforms, will begin working at Digital Journal as the division's chief marketing officer. Quao tells MiC that he has been in the business of building social media campaigns in multiple countries for five years now, and the idea of infusing social media marketing with a journalistic approach appealed to him.
"[The division] is essentially a newsroom function dedicated specifically to brands for social media coverage," he explains. "If you think of what a journalist would ordinarily do for general news, [it's a similar approach]. Brands are producing so much content in and around their social media efforts that they need to help manage their social media channels."
Quao says that the /newsroom division can help brands to create content and coverage for their live events, as well as build social media campaigns for them and help manage the brand's editorial calendar. "Social media has now hit a level where the day of the one person committee manager is over," he adds. "The volume is too large, too broad. We're leveraging the skills of a media company, but it's much more engaged as it's something that's being built as an extension of a brand's marketing activity."
Marketers have been using the space for three to four years, and they're still analyzing their activity to try to find some kind of a ROI in social media, says Quao. "That means brands are going to have to start making business and marketing objectives. This is a process that has brands managing their content, and move toward to some kind of a business goal."