Citytv spotlights audience growth during fall premieres
Rogers Media's Malcolm Dunlop on how the channel is growing off last year's success.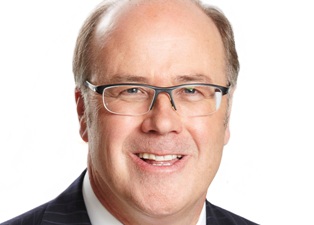 Citytv has picked up where last year left off as breakout hits like 2 Broke Girls and Person of Interest remain loaded weapons that are firing early this fall season with sophomore campaigns.
"Overall, we position ourselves as a strong sitcom TV station, but also see a huge increase for Person of Interest, up 31% (1.1 million, P2+) from its premiere last year," says Malcolm Dunlop, executive vice president of programming and operations, broadcast at Rogers Media.
The season premiere of sophomore comedy 2 Broke Girls last Monday night drew 1.3 million overall viewers, a 42% increase over the series premiere last year, according to BBM Canada data reported by Citytv.
And also on the sitcom front, Modern Family demonstrated why its has won three successive comedy Emmys as it attracted an average 1.04 million overall Canadian viewers, up 38% nationally from last year's season bow.
For Citytv, there was always concern that 2011 was a one-off and the network could lose the ground that it gained last year on rivals Global Television and CTV.
So the strong uptick in audience growth for returning shows  during the fall premiere week is welcomed.
"As a station, we have better shows than we had and more mature shows. It's a great combination," Dunlop said.
The current season gains also come as a regional network continues to grow nationally.
"From our perspective, we're being competitive with CTV and Global in the markets we're in. We had a disadvantage last year with coverage," Dunlop observed.
"We still don't have the same coverage, but we're building out to build the Citytv brand," he said.
With Citytv's expanded footprint in Saskatchewan, interior B.C. and Montreal, between Sept. 24 and 30 it saw its market share rise 22% in total viewers, compared to last year's premiere week, according to the network.
From Playback Daily