CTV orders Backpackers digital series
The standalone live-action series will be rolled out across a variety of Bell Media platforms aimed at a young adult demo.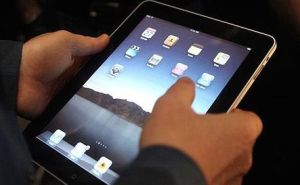 CTV has ordered the standalone digital series Backpackers from Smokebomb Entertainment, to be rolled out across a variety of Bell Media interactive platforms.
Shaftesbury's digital production studio will produce a Backpackers app to target young audiences with a live-action series about recent college graduates on separate European adventures as singles in the run-up to their wedding.
The digital content, comprising eight six-minute episodes, will be shot on location in Europe in spring 2013.
Smokebomb will aim the project at a young 18-to-34 demo coveted by advertisers.
"Our order of Backpackers speaks to our strategy to conceive, commission and deliver new and innovative standalone content to the full spectrum of Bell Media's digital platforms, for advertisers and young audiences alike," Mike Cosentino, senior vice president of programming at CTV Networks said in a statement Tuesday.
Smokebomb is looking to line up a host of international media partners beyond Bell Media as it produces Backpackers.
From Playback Daily