Canada's older population leads Facebook activity: study
The report from comScore shows how over a third of Canadians aged 45-plus are users, and that the older demo is leading mobile growth on the site.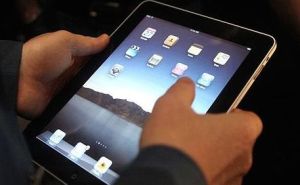 Facebook may have started out as a young person's game (only people with valid university email addresses were allowed on), but the tables have turned. The social media site has reached a maturity stage, according to research for the Canadian market conducted by comScore, and users aged 45-plus (33%) have now surpassed young adult users age 18 to 34 (31%).
According to the report, four in five online Canadians are using the site, spending close to eight hours each month on Facebook (up 14% since 2011), making them the most engaged social users in the world. The global average is 6.5 hours per month (up 7% since June 2011). Use of the site amongst genders is split, with 51% of users in Canada being female and 49% being male.
It's no secret that Canadians are fast adopters of mobile. The comScore report further supports this with the stat that around 50% of Candian smartphone users access Facebook from their devices. It also states that the older demographic, those aged 45 and over, are driving mobile growth on the site.