Theatre de Quat'Sous promotes off the stage
The Montreal-based theatre aims to expand its audience with a new multi-platform campaign.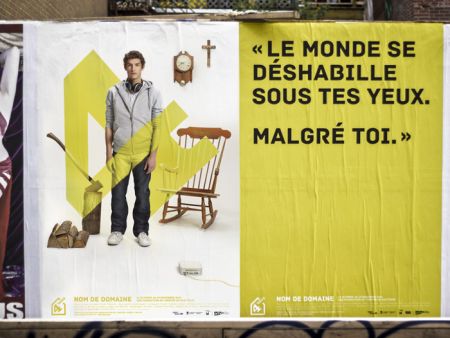 Montreal-based Théâtre de Quat'Sous has launched a new multi-platform campaign aimed at reaching the brand's niche audience, as well as expanding it to other theatre-goers in Montreal.
The campaign, with media done in-house and creative done by Lg2, is the first to not be created by Eric Jean, the theatre's art director and executive director, Claude Auchu, partner, VP, creative director, design, tells MiC.
Utilizing the number four from the theatre's name and focusing on the stories behind the plays rather than one single star were the goals behind the campaign, which is running with wild postings and OOH placements on Astral signs in Montreal.
Spots in the campaign, which are running through to the beginning of November are also featured on sites including Voir.ca, and on arts and culture channel ARTV. A social media contest is running in conjunction with the ads on ARTV, encouraging viewers to follow the hashtag #QuatSousEnCavale to find one of five pairs of VIP tickets to Théâtre de Quat'Sous's new show, Nom de domaine.