The Hockey News launches the Women's Issue
The TC Media-owned magazine has produced its first-ever female-centric issue with the goal to make it a regular piece of the brand.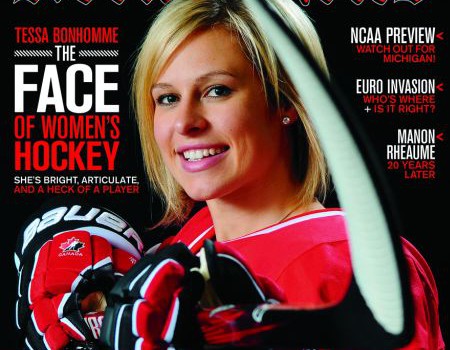 The Hockey News is attempting to reach a wider scope of hockey enthusiasts with the launch of its first-ever female-focused magazine.
"We have wanted to produce a women's themed issue for a while, but like a lot of our ideas, it sometimes takes time to execute them," Jason Kay, editor-in-chief, The Hockey News, tells MiC. "We were able to devote more resources and really sink our teeth into it this time."
The "Women's Issue," which is currently on newsstands, includes features on female hockey players as well as some of the challenges the Canadian Women's League faces.
There are a combined seven full pages of ads in the first issue, says Kay, adding that dependant on its success (compared to regular The Hockey News issues), the goal is to make one of the magazine's 34 issues a year female-focused. Bauer, Ticketmaster and Reebok are among of the advertisers featured in this month's issue.
"Our content is largely focused on the NHL, but it has never been our only content," says Kay on whether or not the NHL lockout played a part in its strategy to launch the female-friendly issue. "With the lockout, we've been given the opportunity to take a more in-depth focus on other leagues and other aspects of the game."