CRTC's Jean-Pierre Blais seeks trust of Canadians
The CRTC chair told the IIC conference about his list of priorities to better meet a consumer focus at the regulator.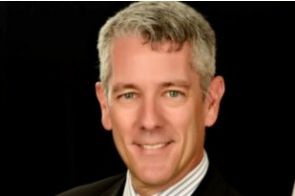 Jean-Pierre Blais aims to regain the trust of Canadians.
The CRTC chairman's stepped-up consumer focus was on display at the International Institute of Communications (IIC) conference in Ottawa Monday as he talked of Canadians skeptical about the broadcast and telecom regulator.
"We know we have some work to do to gain the trust of Canadians," he said during his address.
The CRTC is still a dominant industry power, influencing most of what its players do.
But Blais said social media comments he collects indicate too many Canadians distrust the CRTC or are distant from its proceedings.
"Can we convince everyone to trust us? No, not everyone. But we can do better, and we will do better — to earn their trust, every day, in every action and in every decision," Blais added.
The CRTC topper went through a list of priorities to meet a consumer focus, including establishing a mandatory wireless code to cut red tape around subscriber contracts, opening up the phone market to telecom competition, transparency in rates charged, and continuing to deregulate.
The IIC address wasn't all about the wireless phone market, as Blais did get around to talking about content creators. He included broadcasters and distributors in the mix, alongside producers, directors and writers.
"They're (broadcasters and distributors) the ones who showcase the content that Canadians can access. They contribute to the funds that support Canadian content production," Blais pointed out.
And he gave a shout-out to phone giants as creators.
"I also regard as creators those who build our telecommunications infrastructure, those who market the innovative services that we increasingly depend on, and those who work in the field of digital media, with all their potential for highlighting Canadian programming," he said.
Blais concluded his address by circling around to consumers, and securing the trust of Canadians by the time his CRTC tenure expires in 2017.
"Being an optimist, I foresee that by then the CRTC will have earned greater trust of Canadians," he said.
To reach its goal, Blais said Canadians have to ultimately get the services and protections they seek, and he wants for them.
Photo via J. Goss + Associates
From Playback Daily