CBS expands its mandate
To fill a void left by the Radio Marketing Bureau, the organization has re-engineered its website and is providing detailed info on each radio station in Canada.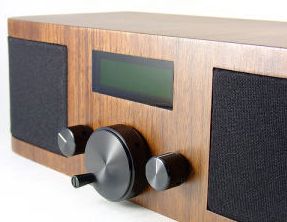 In a move to become a go-to information resource for the radio industry, Canadian Broadcast Sales (CBS) recently modified its website and is now offering a more comprehensive representation of each station in the country.
The upgrade took 18 months to complete, Patrick Grierson, president, CBS, tells MiC, adding that the online library is now more in-depth and includes information on a radio station's format, frequency, ownership, coverage maps, audience profiles and contact details. Plus, the organization has added information on market analysis and research, as well as news from the industry.
Prior to the relaunch, the site was merely an intranet for CBS staff to use, he says. "It was quite a leap to turn it into an internal and external resource," adds Grierson. "If you're trying to work out if the radio industry is growing or in decline, it's good to have a data-rich source to see that. You can find out if and how radio influences consumer behaviour patterns in terms of how they're consuming, as well as who owns which radio stations in the country."
CBS is equally owned by Corus Entertainment and Rogers Communications, representing 49 broadcasters and more than 425 radio stations in over 200 Canadian markets. Grierson explains that the site is meant to fill a void left by the Radio Marketing Bureau when it closed in 2010. "People were looking at expenses and the fairly broad consensus was that it was an expense that could be cut without any truly negative impact," he says. The RMB was funded by virtually all of the radio broadcasters in the country, it promoted the medium and managed the Crystal Awards (which is still alive and now run by the CBS), says Grierson.
What the RMB offered then, and what CBS offers now is very different in that the latter gives a more comprehensive view of the industry by including information on each and every radio station in the country, says Grierson, whereas the RMB only promoted radio stations that were members of the organization. "Our core business is completely different from what the Radio Marketing Bureau used to do," he adds. "The website is not our core business, but more of a useful tool. We do put competitive information on it as well, so that people can get a true picture of what is happening in the industry."