Taking the pulse of the radio industry: Study
Lauren Richards and the Canadian Association of Radio Broadcasters measure the effectiveness of the audio medium.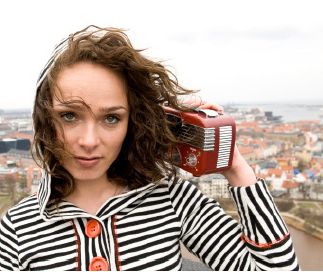 Unlike digital or mobile, there isn't a new media innovation in radio to garner attention on a weekly basis, but the Canadian Association of Radio Broadcasters and media consultant Lauren Richards want media buyers and planners to know that it is still an effective medium for ads. That's why they have launched RadioAhead, an initiative that aims to provide current information about the listening habits of Canadians.
Working with Vision Critical, the study asked over 2,000 Canadians and 1,000 Americans about their radio and general music listening habits. The majority of Canadians (68%) said they listen to radio at least some of the time while online, with 66% of all music listening in the car going to AM/FM radio stations.
Richards tells MiC the high percentage of commuters tuning in to radio is important because they are less distracted while in the car than when they are interacting with other advertising mediums.
"One of the most interesting things is that in the world of media multitasking people can't really do anything else," she says. "Engagement with radio is very strong because of that. Especially with in-car listening, which is over half of all radio listening."
In addition, the study found it's not just adults tuning into radio (45% said it was an indispensible part of their daily lives), over half (60%) of teens also replied saying that radio helps them to discover new music.
RadioAhead also took what Richards calls an "offensive" look at how listeners in the US use services not yet available in Canada, like Spotify and Pandora, finding that over three-quarters (76%) of heavy users (2+ hours a day) also listen to AM/FM radio on a daily basis.