OLPC promotes with celebrity partners
The campaign, which promotes the laptop program through endorsements by actors Adam Beach and Dakota House, will run online and on Shaw TV channels for the next year.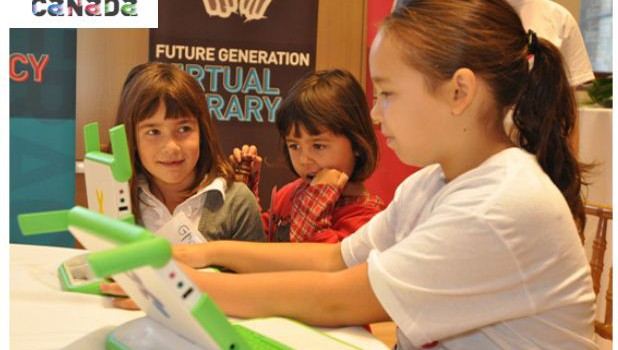 The Belinda Stronach Foundation recently kicked off a PSA for its One Laptop Per Child (OLPC) initiative, which provides Aboriginal youth with brand new laptops designed by MIT.
The PSA was created in partnership with Toronto-based Channel 500, and features messages from celebrity endorsers, including Canadian actors Adam Beach and Dakota House, and Kiss frontman Gene Simmons, as well as clips of kids with their laptops.
"The aim of the PSA is to raise awareness about the gap that exists between aboriginal and non-aboriginal communities in terms of the access to technology, and to try to get more support for bringing this program to more schools across the country," OLPC director Jennifer Martino tells MiC.
Thus far OLPC Canada has provided 3,600 laptops to students in 14 schools across seven provinces and two territories.
The PSA is currently being broadcast in-kind on the Shaw Network of TV stations and Channel Zero-owned CHCH, where it launched last week, and is posted on the OLPC website and video channels such as YouTube. It is also being promoted through social media.
"Social media has such an impact," says Martino. "By giving people something to share, we're starting a conversation, and we're sure that conversation will continue throughout the year as we look at increasing the program and bringing technology to more Aboriginal youth across Canada."
Martino says she hopes the initiative is something that all Canadians can get behind.
"We're targeting all of Canada because we believe that this is an issue that everyone needs to know about," she explains.
The PSA will run for a year on the Shaw Network. OLPC is working on deals with other networks, which it couldn't yet name, to broaden its reach.