Chevrolet buys big: Media Monitors
The automaker is tops in Toronto with Bell taking top spot in Montreal for the week of Nov. 5 to 11., 2012.
Chevrolet remained the number one buyer of radio advertising in Toronto for the week of Nov. 5 to 11, 2012.
Bell Bundle made a huge jump from #83 last week to the #2 spot this week. Also making big moves was OLG Slots & Casinos from #43 to #4 and The Home Depot, which jumped from #34 to #5.
In Montreal, Bell Bundle bought the most, jumping from #19 last week.
Telus jumped from #29 to #2 on this week's chart, AlarmForce leaped from #18 to #8 and St-Hubert entered the chart in the #10 spot.
Toronto:
By brand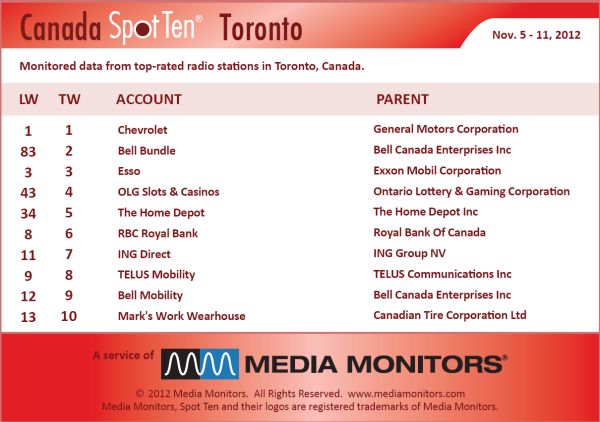 By category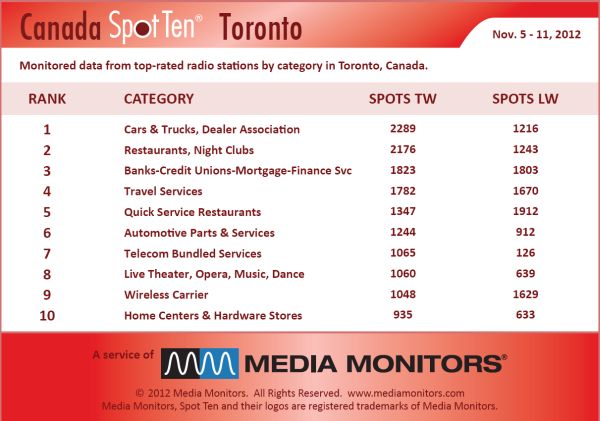 Montreal:
By brand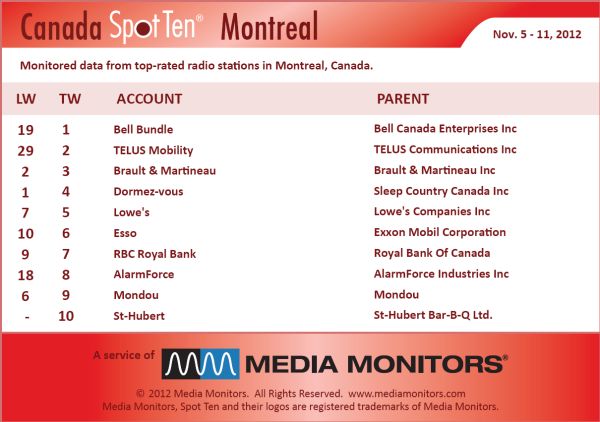 By category