TSN to run on World Juniors Time
The sports broadcaster has launched a new campaign to help Canadians navigate this year's tournament, which is being played in Ufa, Russia.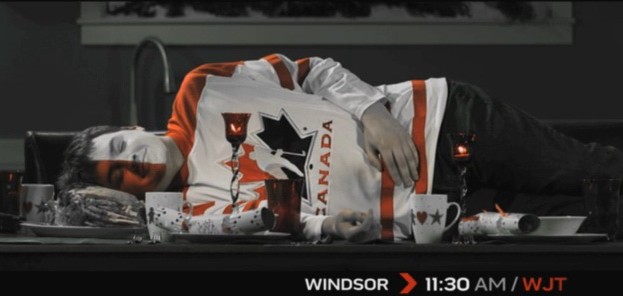 Hockey fanatics and proud Canadians have already started their holiday season countdowns. Not for presents or time spent with family, but for the 2013 World Juniors tournament.
And to make sure that they don't miss a minute of the action, TSN launched the "It's World Juniors Time" campaign during Sunday's Grey Cup championship game, which will provide viewers with detailed information about when and where to catch all the games from Ufa, Russia.
Designed in-house by the Bell Media creative team, it will air extensively across Bell Media's conventional and specialty channels, as well as on its radio and digital assets. It also includes external promotions, with print in the Hockey News, digital on Google, YouTube and the Break Network, and OOH on 300 transit shelters in Toronto, Vancouver and Calgary.
This year's campaign features 30 different broadcast spots that depict Canadian hockey lovers preparing to stay up late or wake up at the crack of dawn to catch the games. The ads will also feature "wake-up calls" from TSN on-air talent.
Fans will be able to download the wake-up call audio as ringtones or alarms to get them out of bed for the games.
Shawn Redmond, VP of programming, TSN, tells MiC that the World Juniors have one of the broadest fan bases of any TSN property, reaching families, hockey fans and proud Canadians alike.
He adds that he's confident the World Juniors will continue to deliver solid ratings, even from Ufa, Russia, which is nine and a half hours ahead of Newfoundland in the East and 12 hours ahead of B.C. in the West.
"The brand of the World Juniors has become such a holiday tradition that we're always quite happy with the ratings, even when the event takes place in odd time zones," he says.