Bell Mobility buys the most: Media Monitors
The telco jumped into top spot with a Toronto buy, and also took top spot in Montreal with a Bell Bundle campaign.
Bell Mobility bought enough Toronto air time to get the top spot on the most recent Media Monitors chart for the week of Nov. 19 to 25.
The telco also took the #2 spot in the city, with a campaign fron Bell Bundle. Other big moves on the chart for the week included Chrysler Dodge Jeep Ram Dealer Association, which jumped from #77 to #3, Pizza Pizza, which joins the list at #6 and Canadian Tire, which buys a spot at #9.
Bell also bought the top spot in Montreal, with the Bell Bundle staying in the #1 place for the second week in a row.
Other moves of note in Montreal for the week include The Home Depot which joins the list at #5 and Bell Mobility, which jumps onto the radio chart at #8.
Toronto:
By brand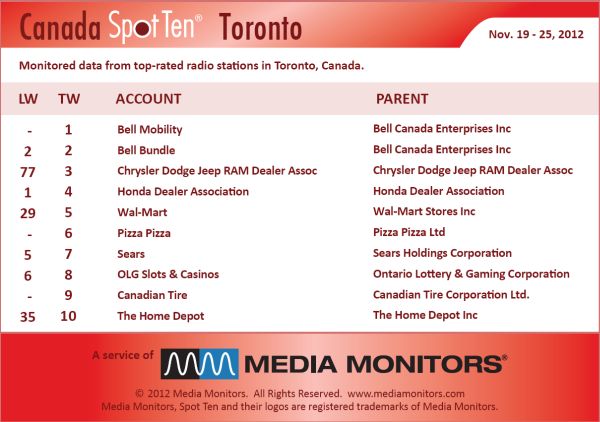 By category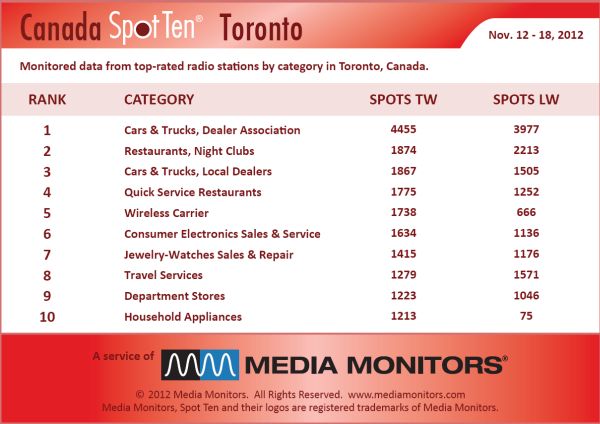 Montreal:
By brand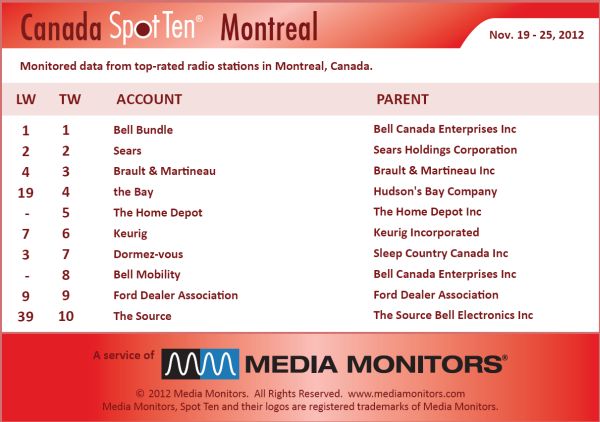 By category