ZenithOptimedia drops global ad forecast
The media co predicts ad expenditure will grow 4.1% in 2013, down slightly from previous reports.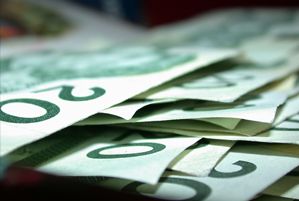 ZenithOptimedia has released its December Advertising Expenditure Forecast, predicting that global ad expenditure will grow by 4.1% in 2013, a drop of 0.5% from its previous report in September when it predicted the market would grow by 4.6%.
The agency has also dropped its ad forecast for Canada in 2012 from 2.1% to 1.9% and 2013 from 2.29% to 2%, based on reports from the IMF, which say Canada will lag behind the US economy for the first time in many months. The downward adjustment is also based on Canada feeling the effects of the European debt crisis, economic uncertainty in the US and slowing growth in China.
According to the report, global growth in the coming year will be led by developing markets, which are expected to grow by 8% on average in 2013, versus 2% growth in more developed zones that are weighed down by issues in the Eurozone.
The most growth is forecast to come from internet advertising, which is set to jump by 14.6% in 2013, while traditional media is forecast to grow by 1.7%, according to the report.
Overall, the global ad market has been slow to recover from its 9.69% drop in 2009, the largest dip on record, according to ZenithOptimedia. This is due to a slow and erratic economic recovery, which the report says is normal when a recession is caused by a financial crisis.
Main risks going into 2013 are the US fiscal cliff (increases in tax and reductions to public spending which come into effect at the start of the year) and the potential for additional conflict in the Middle East, resulting in higher oil prices.
However, the report says the general consensus is that the global economy will build over the next few years, with the IMF predicting nominal GDP growth will rise from 5.6% in 2012 to 6.9% in 2015. Zenith predicts ad expenditure will rise in step with GDP over the next three years, but remain behind GDP growth throughout the forecast period (which ends in 2015).