Time spent online to reach TV levels by 2014: Study
The IAB's latest Canadian Media Usage Trends Study presented by PHD's Rob Young, shows continued growth in the digital sphere, while other media remain steady or decline.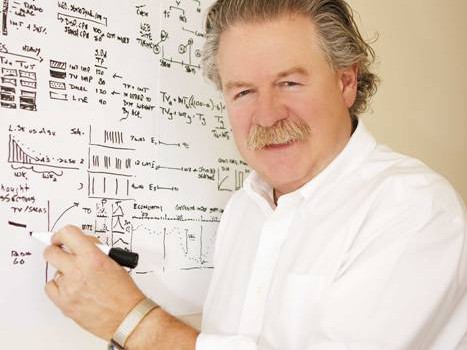 IAB Canada presented the findings of its latest Canadian Media Usage Trends Study Tuesday, making it clear that the internet shows no signs of slowing its growth in both overall reach and time spent.
Since the first report was first published in 2001, the internet has expanded to reach 77% of Canadians, up from 52%, according to comScore Media Metrix. Meanwhile its overall share of time spent has more than doubled, hitting 20% thanks to a strong push from the 18-to-34 demographic.
Adults aged 18 to 34 spend 1,100 minutes online per week. But Rob Young, SVP, director of insights and analytics, PHD Canada, and author of the report, tells MiC, this doesn't include mobile internet usage, which isn't measured yet.
All told, PHD estimates that mobile web browsing and online audio account for an additional 294 minutes of time spent on the internet.
The current comScore data still places the internet behind TV and radio, which have remained steady over the past year. But Young expects that to change, with the internet surpassing radio in time spent in 2013, and catching up to TV by 2014.
He adds that the growth of the internet is blurring the lines between media, as consumers distinguish less between them and instead opt for a multi-screen experience.
The implication for advertisers is that they must take the same multi-screen approach to reach their target audiences – but with caution, Young says.
"The mistake marketers make is they take some of this new technology and are excited by it. They invest marketing money in it and they become disappointed with it because it didn't match up to their expectations," he explains.
He adds that advertisers and agencies have to "form a single budget platform that optimizes allocation of budget to [all] channels," to make sure no media buys are wasted.
Given the growth of the internet, that means advertisers must learn to navigate the digital sphere for new sources of ad revenue. As more content producers push their videos out to the internet, Young sees promise in online video content, but only if marketers can find a successful monetization model, as newspapers have with paywalls and subscription services.
He expects that the internet will break even with TV in terms of ad revenue by 2015.
But while advertisers try to master the digital sphere, they must also be aware of mobile's increased penetration in the Canadian market.
Though tablets only reach about 18% of Canadians, the most recent data from Mobilens suggests smartphones and other devices have grown quickly in the past year, now reaching 45% of adults over 18 and 60% of adults aged 18 to 34.
At this time, however, Young says mobile's primary purpose is to enhance the internet experience, but advertisers must be prepared to follow consumers.