Millennials seeking deeper brand engagement
Edelman's latest study shows that the demo is looking for interactive experiences and direct communication with brands.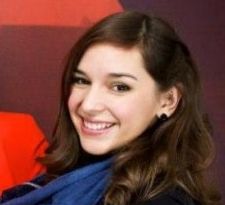 Edelman has released the results of its second 8095 study, offering an in-depth look at the changing values of millennials and their attitudes towards brands.
The study shows that millennials, those born between 1980 and 1995 (8095ers), are increasingly seeking deeper experiences with brands that go beyond purchasing products.
"Millennials want to engage with brands [in] a two-way dialogue. They want to be able to get real-time responses, whether that be over social media channels, or more directly," Alicia Storey, account manager, Edelman, tells MiC.
She adds that 74% of Canadian millennials are looking to be entertained by brands, whether it be through co-created content, shared content online, sponsored events or social media. She points to Edelman's client Red Bull and its sponsorship of Crashed Ice, as well as other sports-related events, as an example to be followed.
Millennials have also changed their attitudes towards privacy on social media, and are increasingly open to sharing more information about themselves with brands. In 2010 28% of millennials said they wouldn't share their names with brands, while 53% were unwilling to share photos. Today, those numbers have dropped to 18% and 34%, respectively.
Storey says that as the maturing demographic is acquiring more buying power, they are beginning to see themselves more as "alpha-influencers," who can shape the opinions of those around them.
According to the study, 70% of Canadian millennials believe they have the impact to change the opinions of their network, while 57% want to be able to share both good and bad experiences with brands.
"If you engage with 8095ers in the right way, you have a really powerful network. They're going to be sharing it to friends and family," says Storey, adding that brands need to learn how to connect with the millennials in the digital space, where they have grown up.