Covenant House changes its tone
The charity's most recent radio campaign out West puts listeners in the shoes of homeless youth.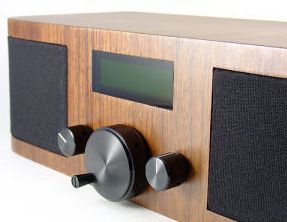 Covenant House aimed for the heart with its most recent radio campaign, putting listeners in the shoes of homeless youth with three new spots that aired in western Canadian cities including Vancouver, Victoria and Kelowna before the holidays.
With media by MediaCom and creative from Taxi, the radio campaign, which was supplemented with a direct mail piece, aimed to make listeners uncomfortable with audio of scenarios like a girl who is scared and running for her life, a "customer" and a girl who has been forced into prostitution and a young man trying to survive winter on the streets, Ben Tarr, client services director at Taxi Canada, tells MiC. The tagline of the campaign which is said at the end of each spot is, "It's hard to listen to, it's even harder to live through."
"The campaign was aimed at people who care about others," he says. "Think parents and grandparents who are close to kids everyday and experience their innocence. They are protective by nature and can't imagine how anyone can mistreat kids to the point where they take to the streets. They will have a level of disposable income to be able to donate and likely have donated to other charities throughout the year."
Radio spots in the campaign are a departure from the usual spots that focus on testimonials from kids who have been to Covenant House and had their lives changed for the better, says Tarr.
"Unusually, these new radio spots use few spoken words, instead they rely on sound effects to tell dramatic, often chilling, first-person accounts of what it's like to be a homeless kid in Vancouver," he says. "Radio was the perfect media for this theatre of the mind. The spots are quite hard to listen to and are actually unsettling. By provoking a strong emotional response we're hoping to prompt people to donate."