New Content Players: Vimeo
The video-sharing site is carving its path in the digital video sphere by partnering with brands such as GE, and rolling out services for creators, including the pay-to-view tool Films.
As content producers and advertisers prepare to face 2013 it's clear that the market for digital video is going to get awfully crowded, with players of all sizes trying to crack the monetization code in the rapidly growing digital space. MiC and sister publication Playback are exploring these content players in the freshly launched New Content Players series. First on the list is Vimeo.
While Google-owned YouTube is carving out its path by rolling out original and branded content channels, and OTT VOD services such as Netflix, Hulu and newcomer Amazon are voraciously expanding their offerings, Vimeo is quietly positioning itself as a premium service provider for content creators, courtesy of a suite of tools that includes its Tip Jar monetization model.
Tip Jar rolled out for Plus and Pro users in September. It gives creators the power to monetize their content by asking viewers for donations, and allows them to take home 85% of the profits, while Vimeo pockets the rest.
But although these content-related offerings are the core of Vimeo's business model, Abby Morgan, senior manager of strategic sales partnerships, Vimeo, tells MiC the site's ad platform plays a key role in attracting the eyeballs of marketers and consumers alike.
She adds that Vimeo has tried to set itself apart by being more selective with advertisers, and ensuring that the experience is beneficial for them as well as for audiences.
To this end, Vimeo's platform includes traditional big box ad spots, with only one ad per page, to give brands full exposure and deeper engagement with the site's viewer base. Brands can also set up their own channels and act as users, allowing them to connect with consumers through videos and interactive content.
While Vimeo reaches a viewer base of higher-income men and women aged 18 to 45, Morgan says it has also seen a growth in the number of creatives and filmmakers flocking to the site over the past year. This, she adds, has made Vimeo's viewer base an attractive target for camera brands, such as Canon, consumer electronics, luxury brands and film marketing campaigns.
Morgan couldn't comment on Vimeo's plans for its ad platform going forward, but said that marketers will have to be more innovative in the new year to take full advantage of Vimeo's ad options, and the digital ad landscape more generally.
"Nobody understands digital advertising. We keep using the model of TV, which is the 30-second pre-roll and disruptive advertising, and I don't think that's the way to go," she says.
She adds that real brand loyalty and engagement come when audiences choose to engage with the brand, and that advertisers must start using messages that reflect their audiences' values.
With this in mind, she points to GE's Focus Forward competition, for which Vimeo is the primary global video partner, as a promising example.
Targeting indie filmmakers, as well as adults aged 18 to 40, the competition features a series of three-minute videos. Made by acclaimed documentary filmmakers including Canadian Lixin Fan (Last Train Home) and Morgan Spurlock (Supersize Me), the short films highlight the work of innovators and inventors.
Andy Goldberg, creative director, GE, says the brand chose Vimeo for Focus Forward because of the established viewer base of filmmakers the distribution platform offered the films.
"Vimeo may have less content [than other sites], but it's higher quality. You find more thought-provoking, well-produced storytelling versus just video," he says.
He adds that the competition is a departure for GE, because it focuses less on the brand and its products and more on associating itself with the message of changing the world through technology.
The films have been screened at festivals around the world, including the Sundance Film Festival and the Tribeca Film Festival, and Goldberg says some will get theatrical runs.
The contest allows viewers to vote for the top 10 audience favourites, but the top five films will be selected by a jury at Sundance 2013 this month, with the winner taking home a $100,000 cash prize.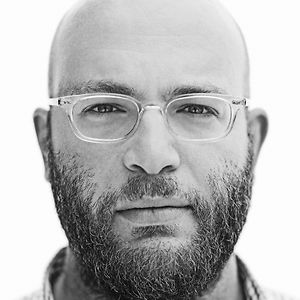 Meanwhile content aggregation will continue to be the focus for Vimeo, says Jeremy Boxer, creative director of film and video, Vimeo (pictured left), noting that the video sharing site won't be following in YouTube's footsteps by creating or monetizing any of its own original content or channels.
Instead, it will look to grow its self-distribution platform for content producers who are looking to make money off their webseries, shorts, animations or feature films, and give them opportunities to break down international barriers and reach out more directly to their target audiences.
"What we're focused on is offering the best possible tools for creators, to enable them to make money from their work and present it in the best possible light," says Boxer, adding that the site's tools are what give Vimeo its competitive edge.
Aside from Tip Jar, Vimeo is also in the testing phase of its own pay-to-view service, now called Films, which is slated to launch publicly for Pro users in Q1 of 2013. The platform will offer creators a selection of different video qualities, including HD, but more importantly control over where a video is distributed, how long viewers can rent it and pricing.
Jeremy Jones' action-sports flick Further, for instance, was one of six films specially selected for the service's ongoing test phase. It's currently available globally for $9 and a two-month rental period.