CTV reduces Big Bang Theory on Saturday nights as NHL returns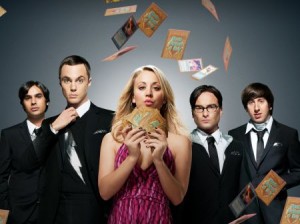 CTV is scaling back on The Big Bang Theory on Saturday nights, after introducing a two-hour block of the popular CBS comedy during the recent NHL lockout.
CTV is now airing Big Bang on Saturdays at 10 p.m. and 10:30 p.m., in simulcast with Fox.
The broadcaster aired four episodes of The Big Bang Theory from 8 p.m. on Saturday nights from Oct. 13, just as the NHL's labour dispute got underway.
The continuing double shot on Saturday nights comes as, six seasons in, The Big Bang Theory continues as a primetime draw with its first episodes of 2013.
The CBS comedy drew 4.68 million viewers last Thursday night airing in simulcast on CTV.
That's close to a series high set on Oct. 18, 2012 with 5.33 million viewers.
The Big Bang Theory is also alone among Canadian TV shows in regularly averaging over four million viewers.
From Playback Daily
Tags: Bell Media, Big Bang Theory, ctv, NHL