Breaking down Canada's Anti-Spam Legislation
At an IAB Canada event, Heenan Blaikie's Adam Kardash talked to MiC about how the new regulations could change the way advertisers and brands communicate with consumers online.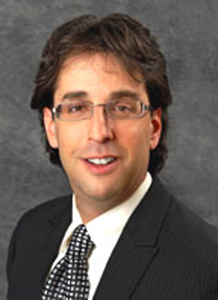 IAB Canada hosted an industry workshop Thursday in which Adam Kardash, partner, Heenan Blaikie, broke down how proposed legislation from the CRTC and Industry Canada could have a profound impact on the way brands and advertisers reach consumers electronically.
Canada's Anti-Spam Legislation (CASL), which was passed in 2010 but has yet to come into force, places regulations on so-called commercial electronic messages, including texts, emails and other forms of messages that encourage participation in commercial activity.
The act sets out very strict consent and notice provisions, as well as content requirements for commercial electronic messages.
Most importantly, Kardash tells MiC, the act could impose severe penalties for non-compliance, including administrative monetary penalties of up to $10 million, and a private right of action of up to $200 per infraction, with each message sent out being considered an infraction. These penalties can be enforced on any actor who sends, or causes or permits the sending of a message that fails to meet the act's requirements.
Under CASL, brands and advertisers will need to obtain the express written or oral consent of consumers, as well as identify the purpose of their communications, provide contact information and make it clear that consumers can withdraw or unsubscribe from receiving their messages.
In cases where a personal or business relationship exists through the purchase of a product, goods or service, the writing of a contract, or other activities, brands and advertisers will be seen to have received implied consent to send commercial electronic messages.
Meanwhile, transactional messages that provide a quote or estimate, facilitate, complete or confirm a commercial transaction or deliver a product, goods or service will be exempt from CASL's provisions.
Kardash says that CASL was seen as necessary because Canada was the last G8 country without any anti-spam legislation. He adds, however, that the act is problematic because it "extends way beyond what most companies and most consumers would deem to be unwanted."
He explains that, under CASL, advertisers' or brands' current lists of consumers could become void for failing to meet the act's provisions.
"The reason why this is problematic is because these lists have often been in place for years. Companies engage with these people and there often have been no complaints, yet all of a sudden companies might be in a situation where, in order for these lists to be used, they might have to re-consent them," he says, noting that this is both costly and could lead to many consumers not re-consenting.
The act, he adds, may also force many companies to reorganize their operational structure to better keep track of consent lists, which could prove difficult for large companies working with many affiliates or brands.
While the IAB is continuing to work with legislators to shape the act, CASL is expected to come into full force by the end of 2013 or early 2014.