Vision TV plans Conrad Black talk show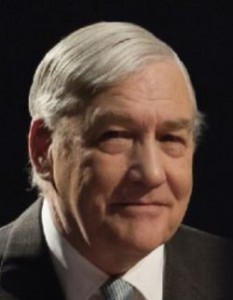 Vision TV has tapped Conrad Black to co-host a new talk show with former CBC Radio exec Denise Donlon.
The specialty channel, owned and operated by Moses Znaimer's ZoomerMedia, plans 26 episodes of the talker, to feature the former Canadian media baron talking about current events, including ageism, the global financial crisis and politics.
The talk show, titled The Zoomer – Television for Boomers with Zip! is slated to start airing in late spring 2013.
In each episode, co-host Black will interview some newsmakers and close with an editorial.
Fellow host Donlon will lead the "Zoomer Round Table," a discussion about current affairs, health and wealth.
From Playback Daily
Tags: Conrad Black, Denise Donlon, The Zoomer - Television for Boomers with Zip!, Vision TV, ZoomerMedia