On the MiC: Jamie Byrne on the evolution of digital content
YouTube's director of content strategy discusses his FFWD Ad Week talk and how the digital content ecosystem is changing for creators, advertisers and viewers.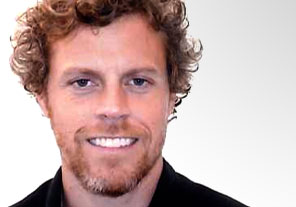 With the ICA's FFWD Advertising and Marketing Week in full swing, bigwigs from the media biz have descended upon Toronto for panels and discussions that offer inside looks at the media and advertising industries. This afternoon's Google speaker series features Jamie Byrne, director, content strategy, YouTube, who will discuss YouTube's plans for evolving its digital content ecosystem.
MiC caught up with Byrne to gain insight on how the digital content space is changing, and what opportunities it presents to advertisers.
What will your talk at Adweek focus on?
Byrne: As we look into 2013, one of the things we're really focused on at YouTube is kickstarting the content system. There are three ways we're doing that: channelizing the YouTube experience, investing in original programming and innovating ad formats. We think there's a huge opportunity for advertisers to build and own their own audiences.
How has the online content ecosystem changed in the past year?
Byrne: It has accelerated considerably. There are three constituents in the online video ecosystem: the content creators, the advertisers and the viewers. We're seeing more commitment from content creators of all shapes and sizes. So you see established production companies that have traditionally created for television migrate to the digital ecosystem. Talent, from both behind and in front of the camera, are becoming much more engaged in video across digital platforms. Viewers are responding to this new content, and advertisers are more engaged than ever.
What opportunities does this new content present to marketers?
Byrne: One of the opportunities that is presented to marketers is to directly connect to and build their own audiences through video content. As you look back over the past years, where advertisers have simply advertised in other people's content they don't actually get to connect and engage with the consumer. As they start to own their own channels and broadcast directly to consumers, they're able to engage the consumer more deeply, solicit feedback and learn more about what the consumer is interested in.
What are the challenges going ahead in the digital content space?
Byrne: For many marketers it's not something they're familiar with, so there's a learning curve. They need to understand what works, what doesn't and what the best practices are. The best way to address that is to start experimenting.
How do you see the online content space changing in the next year?
Byrne: What we're going to continue to see is increased commitment from talent. What that leads to is more viewership. We're going to see viewers continue to flock around brands and recognizable names.
When we talk about online video we tend to think about it as something that's delivered through the PC. We're seeing huge amounts of mobile video consumption. We'll continue to see that increase, as well as increased video viewership through connected TVs.