Shaw Media's Williams on the network's fall season
The top network programmer says Global's fall season momentum will carry through 2013, due to the network's stable of existing primetime hits and its US supply deals.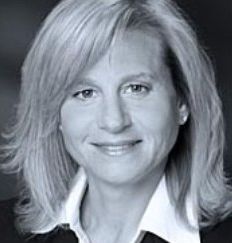 Nothing like good humoured, yet pointed one-upmanship to get the competitive juices flowing at Canada's top TV networks.
Shaw Media's senior vice president of content Barb Williams this week shrugged off recent talk by top Rogers Media and Bell Media execs over their fall 2012 performances, and instead trumpeted Global Television's recent primetime success.
"Global had a spectacular fall season," says Williams, as her network secured six of the top ten shows in both the 18 to 49 and 25 to 54 demos, according to BBM Canada data.
Stand-out series for Global included Survivor: Philippines coming third among fall 2012 series in the 18-to-49 demo, with NCIS: Los Angeles, Glee, NCIS and Bones also making it into the top-ten table.
The other four in the top-ten belonged to CTV, including The Big Bang Theory and Two and a Half Men in the top two places, and Grey's Anatomy and Amazing Race in fourth and fifth places.
Global also had Elementary in tenth place, the top-rated new series in fall 2012.
"Rogers is just not even in the game when it comes to a national audience for conventional television," Williams insisted, dismissing a sizable audience share gain for City in fall 2012 after a boost from City Saskatchewan and a Montreal presence with CJNT-TV, now more recently rebranded as City Montreal.
She added that, besides a balanced schedule between dramas, comedies and reality series, Global Television has also bolstered its schedule later in the week against strong CTV competition, most notably with Glee having moved into the Thursday night 9 p.m. slot.
That eliminates an earlier conflict with NCIS on Tuesdays, allowing both series to be simulcast on Global.
And Williams said series like Hawaii 5-O, Chicago Fire, Vegas and Elementary are doing their part to help Global Television's 10 p.m. campaigns through the week.
Even as CTV has a likely break-out winter season schedule hit in The Following, Williams insists Global Television's fall season momentum will carry forward into 2013.
"We feel really good that we can hang onto that, not only through the winter/spring season, but in the way our (supply) deals will hold up for us," she added, looking ahead to the Los Angeles Screenings and the Canadians' annual US series shopping expedition in late May.
When pressed about where the continuing rivalry among the Canadian networks is headed, Williams doubled down on criticism of Rogers as it mounts a rear-guard campaign to grow its near-national TV audience share for City at the expense of rivals.
"If you're Rogers, you need to be pushing away to still be perceived to be in the top game," she ventured.
Williams conceded Rogers has a key presence in Toronto, where comedies like Modern Family, 2 Broke Girls and How I Met Your Mother rank in the top-ten table for the 25-54 and 18-49 demos, and compete well against Global's Glee and Survivor franchise series.
"It's where they are biggest, but they really do not resonate much outside Toronto," she insisted.
Rogers is looking to close its audience gap with CTV and Global Television and their national reach by continuing to grow its footprint, especially in Atlantic Canada where it does not simulcast.
Despite that market backdrop, Williams said she can't control her competitors' claims, only her primetime schedule.
"My concern is to be putting out the best schedule possible. That's what we are focused on. How that plays out to our competitors, and what they choose to talk about, or not talk about, is really not my issue," Williams said.
From Playback Daily